Lung cancer
Early diagnosis greatly improves the clinical outlook
Lung cancer is the most common cancer worldwide, with around 1.8m cases and 1.6m deaths each year. It has one of the lowest 5-year survival rates of all cancers, at just 10%. However, early diagnosis can greatly improve the clinical outlook.
Patients diagnosed at Stage 1 have a 36% 5-year survival rate. Current diagnostic procedures, which include a chest x-ray or CT scan, followed by bronchoscopy, thoracoscopy or mediastinoscopy, are costly and not without risks of their own. As such, the potential benefits of a low-cost, non-invasive means of providing early diagnoses are very clear.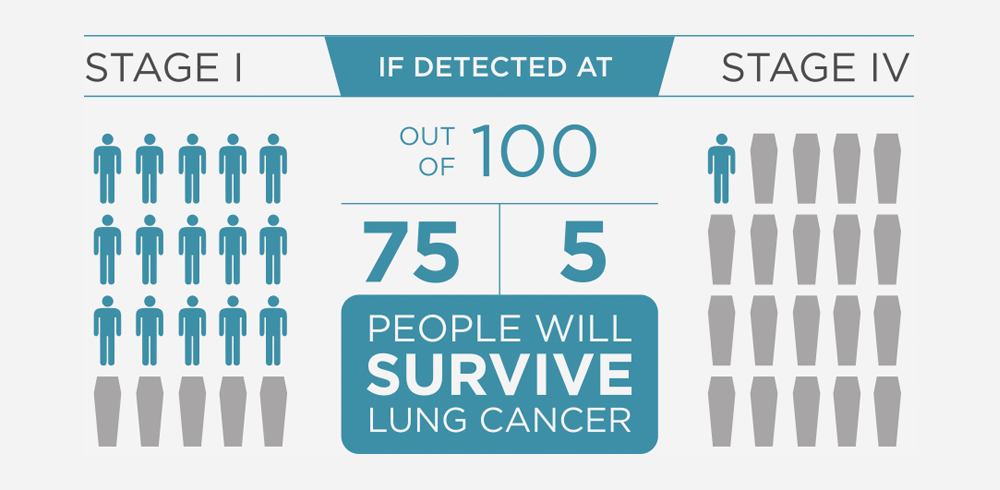 Studies have already suggested that it may be possible to identify patients with lung cancer by the presence of certain carbonyls (aldehydes and ketones) in their breath. This project will seek to identify and evaluate these and other potential biomarkers, in order to improve the accuracy and reliability of breath diagnostic methods. We will also be aiming to establish FAIMS as a faster, less expensive and more portable alternative to gas chromatography-mass spectrometry (GC-MS) for breath diagnosis applications.
---
The LuCID Clinical Trial
The LuCID (Lung Cancer Indicator Detection) project is funded by an SBRI Healthcare development contract, Owlstone Medical is conducting research into the diagnosis of lung cancer by measuring volatile organic compounds (VOCs) in patients' exhaled breath. The goal of LuCID is to save 10,000 lives and save the NHS £245M by 2020 by increasing the rate of detection of stage I lung cancer from the current level of 14.5% to 25% of patients.